Equipment location
Good order makes work easy
We offer clear and affordable location and equipment signs for workshops, wharves and warehouse shelves.
Our equipment and location labels are made from durable vinyl. They come in many different varieties, ranging from adhesive cards to magnetic labels where you can choose between pre-cut pieces or rolls. It's up to you which text or symbol that should be printed on each card and if you want to add a barcode.
If you're in search of a flexible solution to be viewed at distance - take a look at our signs. They are manufactured in varnished, galvanized plate with plastic covered edges. You can choose between adhesive or magnetic signs suitable for pallet racks or shelves. We also have smaller path signs with double-sided tape, a convenient way to divide larger areas into smaller.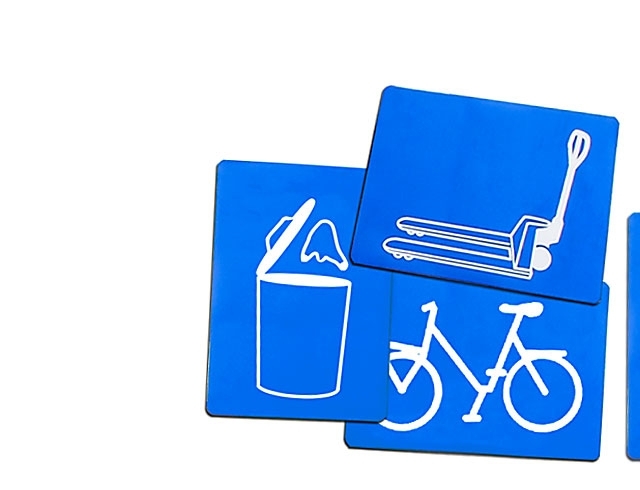 Want to know more about our solutions?
Our business is in an expansive phase. Therefore, we are seeking contact with agents, resellers and logistics consultants in Sweden and abroad.