Floor markers
Floor markers can be used for a variety of different cases.
Here you can find a wide selection of floor markers in different colors and shapes - including two-color variants. We are also able to print text or icons on the floor markings.
Floor markings are often used on factory floors, storage areas or in warehouses to warn or keep people inside paths, away from dangerous areas or equipment in specific zones. Our floor markers are easily applied to most surfaces and are durable enough to withstand several years in harsh environments including the wear from forklift wheels.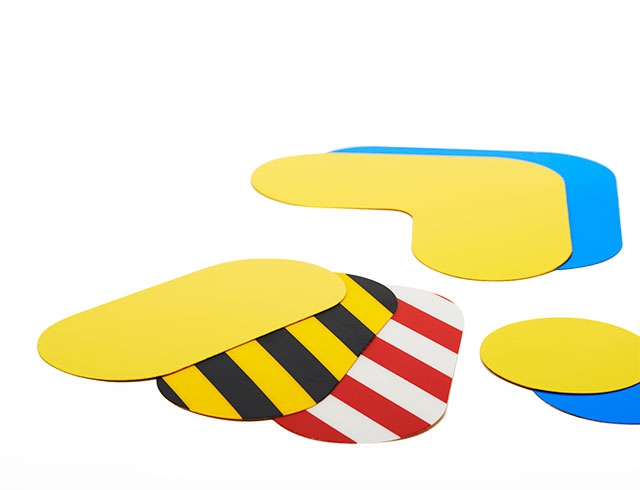 Color selection & use cases
Want to know more about our solutions?
Our business is in an expansive phase. Therefore, we are seeking contact with agents, resellers and logistics consultants in Sweden and abroad.