Label holders
To clearly communicate the price of a commodity is a vital part of the buying process
Here you'll find a wide selection of label holders suitable for a variety of shelves. All label holders are manufactured in our own factory in Sweden. That means you can freely choose from our standard sizes or order a custom solution.
The label holder is an important information detail that sometimes is not given the attention it deserves. To clearly communicate the price of a commodity is a vital part of the buying process.
Sometimes it can be difficult to know which label holder fits a particular shelf. Feel free to contact us if you are unsure. Give us a call or send us an email and attach a picture of the shelf. We can then help you choose among a wide variety of options.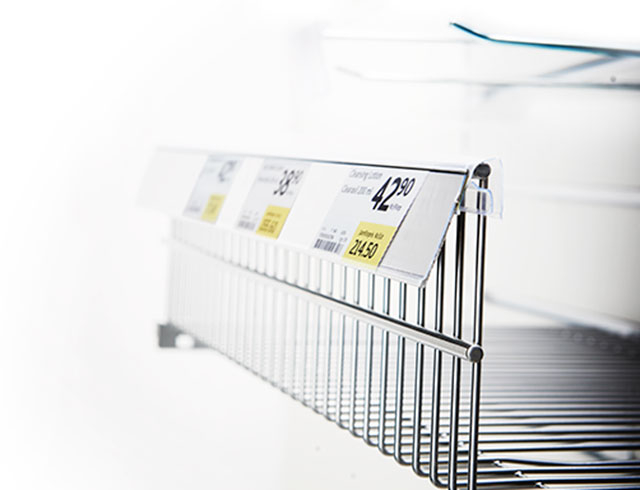 Color selection & use cases
Want to know more about our solutions?
Our business is in an expansive phase. Therefore, we are seeking contact with agents, resellers and logistics consultants in Sweden and abroad.